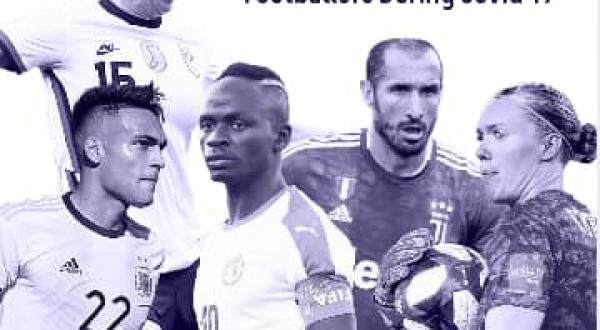 FIFPRO 'Playing Our Part' Report highlights contributions by professional footballers during COVID-19 pandemic
FIFPRO has published a report highlighting the contributions of professional footballers in the fight against the effects of the Covid-19 pandemic.
The report 'Playing Our Part: The Impact of Professional Footballers during Covid-19' focuses on the initiatives taken by players and their unions during the ongoing crisis.
Since the start of the crisis, footballers have reacted through individual or collective activism, solidarity or philanthropy – supporting charitable projects, healthcare workers as well as communities and fellow players in need.
As the world continues to battle the pandemic, the report's findings show that:
Footballers around the world are helping communities at risk by providing food, shelter and healthcare equipment
Footballers and their unions in multiple countries are making responsible and collective decisions to protect their clubs, leagues, and industry
Footballers in smaller leagues and markets are among vulnerable groups and themselves need urgent support
"Throughout the world, and across different industries, the global crisis caused by the Covid-19 pandemic is leading to countless examples of solidarity community activism. Every day brings tragedy and hardship for many, but we also experience collectivism and a desire to help others like rarely before." FIFPRO General Secretary Jonas Baer-Hoffmann said.
"We are proud to represent unions and players who are part of this trend and role models in their community."
"At the same time, we must not forget that many parts of our game, our own industry are also vulnerable at this time. This crisis risks inflicting severe structural damage to professional football and in particular tens of thousands of players and club staff around the world, who are experiencing very precarious situations. It's important that the football stakeholders and public authorities look beyond short term crisis management and identify solutions to support the game and protect its valuable role in society."
To support the most vulnerable in the football industry, the report offers additional considerations including:
How football stakeholders can work together to support lower leagues, smaller markets, and women's football
How players and player unions can have access to specific funding opportunities from their industry, such as through the FIFA COVID-19 Relief Plan or confederation programs such as UEFA HatTrick
How governments can support the sports community and protect athletes, clubs, and leagues from further massive economic and structural damage