Learn more about The Footballers Union of Zimbabwe's actions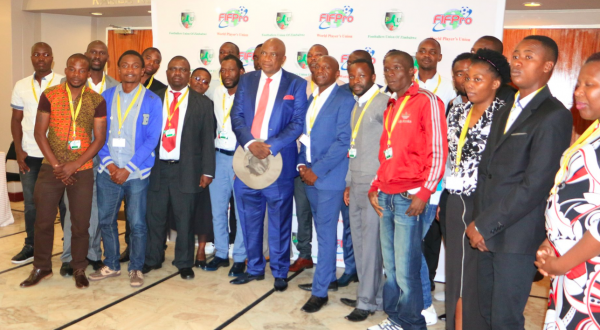 FUZ is a sole voice of footballers playing in Zimbabwe, recognized by FIFPro, the International Federation of Professional Footballers and we are an  independent trade Union duly  registered with the relevant Ministry of Labor
 FUZ  provides, promotes, facilitates and safeguards proper welfare and conditions for all our members and also develop an awareness of proper working conditions and present requirements of Footballers
 We are working on collectively bargaining  for improvement of working conditions of footballers and these conditions which include issues such as:
 Wages and other allowances
Health and safety conditions which include sick benefits and approved working playing fields.
 Maternity leave and child care   
 Working hours and fringe benefits.
  Pensions, bonuses, and other terminal benefits
 Housing, education, insurance, medical, funeral, and other benefits.
 We carry out educational training programs for our members through facilitating seminars on HIV&AIDS, study schemes, scholarships both local and abroad and out of contract training camps for players without contracts.
 We carry out social research and economic analysis for the benefit of our members to prepare them for life after football and assistance through personal hardship.
 We provide legal advice and representation to our members at football tribunals and labor hearings.
 We help resolve disputes arising between our members and the football clubs and any other relevant bodies.
 We represent footballers at the national, regional, continental, and international level strengthening their voice as a collective to maintain its power and influence as professionals.
 FUZ makes no distinction with respect to nationality, religion, and political ideas. It fights racism, sexism, tribalism, homophobia as well as violence.
We value the integrity of the game hence we work in a confined environment of Solidarity, respect, transparency, and professionalism